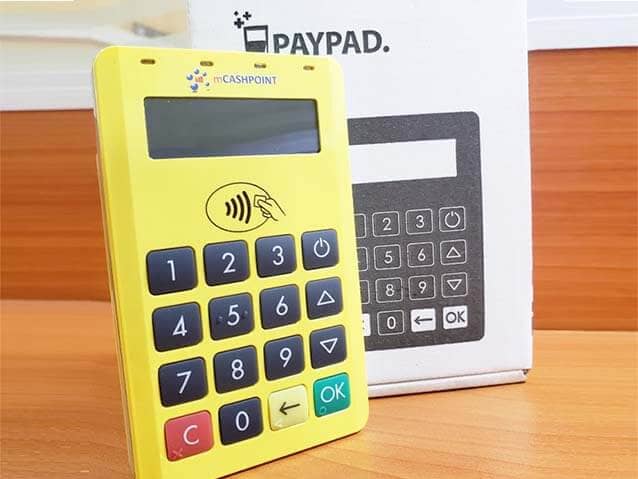 Order your Pin Pad
Complete our Agent Registration form It takes only a few minutes, and you'll get your Pin Pad delivered.
Transact with people
Process customer transactions including withdrawals and transfers using their bank debit cards on your Pin Pad
Get a Commission
You earn commissions for each customer transaction processed using your Pin Pad
Which Device Is Right For Me?
My assessment of the mCashPoint platform since onboarding has been very good. Its ability to compete favourably in the money market is highly commendable. Network stability is 80% except for rare cases when NIBBS is down. Nevertheless, there is still enough room for improvement in terms of network, pricing, prompt information dissemination, additional services (cable subscription payments, airtime, data purchase, bill payments etc.) and availability of POS terminals. Also motivating high performing agents at the end of the month is not out of place as this will make them want to do more.
mCashPoint is a platform I least expected perfection from but on a serious note, mCashPoint has never failed me.
Network: mCashPoint network is on point, they hardly have any downtime unlike others
Issue resolution: The Support Group are wonderful people, they show empathy and always give a reasonable result.
Empowerment: With mCashPoint, I as an Agent manager have been able to put smiles on a lot of people's faces by making them to be their self-CEO thereby earning their source of livelihood
Long Live mCashPoint!
I have no regrets doing Business with mCashPoint. In fact, transactions have been so much better and interesting. Network is very good and their swift attention to dispute between agents and customers is more than 100%. mCashPoint, I see and know you as the best. God bless mCashPoint, God bless Nigeria
Working with mCashPoint made me to believe that Nigeria can match advanced countries technologically in banking.
Prompt resolution of challenges
low production cost
smooth transaction process
good profit margin